From the very start of time, baldness has been a problem for mankind. It affects both sexes though the greater impact can be noted in case of men particularly. Losing one's hair can have a dampening effect on the overall persona. Thankfully, there are now options available which can be used to get your hair and confidence back.
There are many procedures that are in practice to get hair transplants. Each one of them having their pros and cons and they should be carefully pondered over before making a decision on the matter. It is ideal that the advice of a health care professional is sought before making the final call on which options suits you the best.
One of the more tried and tested procedures in the hair transplant surgery is the use mini and micro grafts. It is a good choice for men with male pattern baldness as well as for women with genetic hair loss. It is also a good option for people who may have lost hair due to burns.
For mini and micro graft, the hair are collected from the back and side of the head in small strips. The mini hair strips generally consist of 5-12 hair while the micro hair strips are 1-4 hair per strip. These strips are then transplanted into the bald areas of the head.
Like all hair transplant surgeries, the procedure is invasive. Mostly local anesthesia is enough though in some cases, the doctor can opt for the general anesthesia as well. Bleeding does take place during the procedure and the person undergoing the hair transplant will need to take some time off from work to recover from the effects of the surgery. Certain precautions such as not smoking for a few days prior to surgery should be followed.
There is some scaring left after the transplant has been done which is one of the downsides. This scarring is not visible though unless the hair are cut very short or the head is shaven. On the upside, mini and micro grafts are the most cost effective solution in comparison with other hair transplant options.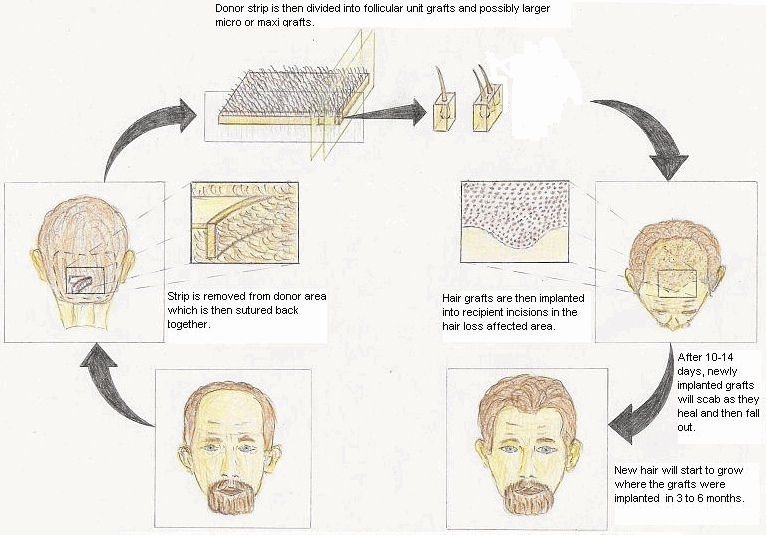 Get Free Consultation
For people living the in the UAE, there is a great news. They can get their hair transplant in Dubai from the most professional team of doctors at the Hair Transplant Dubai Clinic. You can set up and appointment for a free consultation by simply filling in the contact form given below. It will only take a minute. It's time to regain that lost confidence caused by hair loss. Take the first step and have your hair transplanted in Dubai within no time.