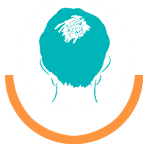 Those seeking hair transplants often face the dilemma of choosing between Follicular Unit Transplant (strip method) and Follicular Unit Extraction (FUE). Both methods have their pros and cons. In order to make the right call, it is important to understand these methods of hair transplantation in detail. If you are planning to undergo FUE Hair Transplant in Dubai, is a detail look into the procedure. Continue reading to familiarize yourself with the procedure.
Are you a Candidate?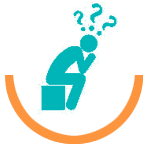 Like FUT, anybody bothered by hair thinning or baldness can benefit from FUE. However, individuals who are seeking a minimally invasive technique or those who wish to have minimal downtime and speedy recovery are specifically considered ideal for Follicular Unit Extraction. Other pre-requisites include:
Donor hair supply: You should have sufficient balding resistant hair grafts that could be harvested and transplanted in the balding areas.
Body hair transplant: FUE technique also allows body transplantation. If you don't have sufficient donor hair on scalp, the surgeon will harvest donor grafts from the body.
Tight scalp: Individuals with tight scalp are not considered good candidates for FUT hair transplant. If your scalp does not have sufficient laxity, you can benefit from FUE hair transplant in Dubai.
Hair Loss should be under control: If your hair loss is still progressing, results of surgery will not last for long and you may have to undergo a second surgery.
How much does an FUE hair transplant cost?
Several factors influence the cost of an FUE hair transplant. These factors include the patient's location, the surgeon's expertise, the location of the clinic etc. Therefore, the exact cost of the treatment can only be determined after the patient's evaluation.
Is FUE hair transplant permanent?
Yes, FUE hair transplant is a permanent solution for hair fall. The patient's own hair follicles are used to fill the balding and thinning areas. These follicles are genetically enhanced to keep growing throughout the patient's life.
Are hair transplants painful?
If you choose an experienced surgeon, the entire process of FUE hair transplant will go as painlessly as possible. The initial injection may sting a little, but after that the whole procedure is painless.
Do hair transplants look natural?
Hair transplants will look natural as long as the patient chooses the right surgeon for the job. A qualified surgeon is a key to natural-looking hair transplants. So, do thorough research before choosing a surgeon for FUE hair transplant.
Which is better FUE or FUT hair transplant?
Both procedures have their merits and demerits. However, FUE hair transplant is preferred by a lot of people because of its unnoticeable scars. The scars in this treatment are usually round and small and they are scattered throughout the scalp.

Goals of FUE Hair Transplant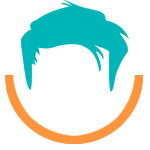 Like any other hair restoration technique, Follicular Unit Extraction (FUE) hair transplant in Dubai also aims at helping an individual regain lost hair. Other goals specifically attributed to Follicular Unit Extraction are:
To regain a fuller and thicker head of hair permanently
Avoid the telltale linear scar caused by traditional strip method transplant
Limit the downtime as well as the recovery period
Before & After
Other Techniques Available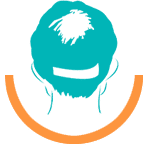 Techniques used for Follicular Unit Extraction include:
Manual FUE – the surgeon extracts hair grafts manually using a punch tool
Motorized Automated FUE – an automated punch tool is used for speedy graft extraction
Preparing for FUE transplant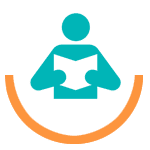 Preparing well for the surgery is essential for a successful hair transplant. Here is a list of things that you should avoid prior to surgery:
Stop taking blood thinners at least two weeks prior to surgery.
Quit smoking at least 15 to 20 days before your hair transplant.
Stop alcohol consumption at least a week before your transplant is scheduled.
Fill all your prescriptions (both painkillers and antibiotics) well in advance.
Procedure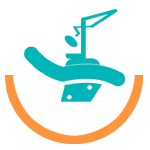 Following steps are involved in an FUE:
Donor area preparation: The donor area will be shaved and marked for the extraction of follicles
Anesthesia (donor site): Local anesthesia will be administered to the donor area to numb it and make extraction process virtually painless
Donor hair extraction: Surgeon will extract donor grafts one by one using a specially designed punching tool of diameter less than 0.1 mm.
Graft preparation: Extracted grafts are handed over to technical staff to trim them carefully under stereo microscopes and obtain grafts of the desired size.
Anesthesia (recipient site): Once graft extraction is complete, local anesthesia is administered to recipient area to numb it.
Recipient area preparation: Tiny incisions are made at specific angles at the recipient area for implantation of hair grafts.
Graft insertion: Once the recipient area has been prepared, the surgeon carefully inserts the donor grafts into these tiny incisions to conclude the surgery.
Recovery Process
Your scalp will be sore immediately after the surgery
Use cold compressions to deal with the swelling and bruising of the scalp.
Start consuming pain medications immediately after the surgery.
Sleep in an upright position for the first few nights.
Avoid consuming any blood thinners for a couple of weeks following the surgery.
Avoid smoking and alcohol consumption for 7 to 10 days at least.
Avoid tanning and sun exposure.
Avoid touching your scalp.
Scratching the scalp is strictly prohibited.
Benefits
Less invasive: Since the removal of skin from the donor site is not necessary, those who are unwilling to get the strip cut out of the scalp can make good use of FUE.
Scarless technique: Since no strip cutting is involved, a linear scar is not left at the donor site. Small pinhole scars are produced though, but they are easy to conceal.
Use of body hair: FUE has the ability to harvest hair follicles from almost any area of the body. This makes it a magical technique for those with severe balding or poor quality donor hair on the scalp.
Less downtime: FUE is an ideal option for people who are looking for a minimum downtime after the surgery. In comparison with the strip method, the downtime with FUE is significantly less.
Less discomfort: the amount of discomfort experienced after the surgical procedure is fairly less in FUE when compared with FUT.
Quick recovery: The healing is less taxing since there is no long scar making matters hard for the patient.
How Long the Results Will Last?
Since hair restoration surgery uses balding resistant follicles, they maintain this quality even at their new site and do not fall out. Therefore, you must not worry about your new hair, as they are going to stay there for the rest of your life. However, like other hairs on your head, they may fall out, as it is part of a hair growth cycle, but new hair will grow out from the same follicle and the supply of hair would be replenished.
Our Team of Doctors
Free Consultation
The choice is for you to make. If you are looking for more information about FUE Hair Transplant in Dubai, feel free to make use of our free consultation offer by simply filling in this form. Our highly qualified team of surgeons and other staff will ensure that you are properly guided and have a fantastic hair transplantation experience with us.
We are also offering Hair Transplant in Abu Dhabi at highly competitive prices. So, what are you waiting for? Fill the form below and take your first step towards a fuller head of hair.