Losing your hair is one thing, but having a bad hair transplant in Dubai is another. Sometimes it can be impossible to tell a good doctor from a "bad" one especially if it is your first time. In order to get the best results it is important to take your time and do your research well because after seeing a bad hair transplant, you would rather stay bold and bald. Even after the first personal contact with your to-be hair transplant surgeon in Dubai, it is still advisable to take your time to think it over as well as weigh your options.
Regardless of the type of hair transplant in Dubai method, you would like to use (Stem Cell FUE or FUT), get a first, second, and third opinion from different hair transplant surgeons in Dubai before zeroing in on one. For you to make a decision on the right surgeon, you should be on the lookout for the following.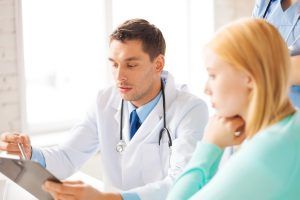 Qualifications: Since the surgeon is already a plastic or a cosmetic one, in addition to being board-certified, he/she should have some form of extra qualifications. Although hair transplantation does not require any form or qualification, and any kind of general surgeon can perform it, it is important that he has enough experience to back up his area of expertise.

Experience: A good hair transplant surgeon should have vast experience in the procedure. He should have practiced it for a number of years because as we all know, practice makes perfect. If he is new in the arena, I would suggest you look elsewhere.

Recommendation: For you to know if a certain hair transplant surgeon is good, it is better he/she is recommended to you through word of mouth. This will expose you to at least somebody whose hair has been restored by this doctor, or somebody who knows somebody. This will protect you from all the heavy advertising and commercialisations.

Results: The work of a good hair restoration surgeon should be depicted on multiple clients' heads. During your consultation, this surgeon should be able to show you at least 10 before & after photos of different clients shot at the same angle under the same lighting and background. After that, you can judge for yourself.

Supportive: It is true hair transplant clinics are there for business; but a good hair transplant in Dubai surgeon should be able to explore all hair restoration options with you, both surgical and non-surgical. He should not rush to surgery just for the sake of making money.

Attention to detail: If on your first visit to the hair restoration clinic the hair doctor does not make you feel at home, then it is not a good sign. He/she should be able to make you feel comfortable and take his time answering your questions in a very relaxed atmosphere. If he/she is rushing you through so that he can book your surgery date and get your deposit, I would suggest you look elsewhere.

Cost: If everything so far has gone smoothly and checked out, and you have decided to have your hair restoration procedure done by that particular doctor, congratulations. One little thing though that should raise a red flag is the price. If he gives this amount now then changes again to a higher one later on, then you should move on to the next clinic. This means that he is less interested in hair restoration and more interested in his bank account.

After-sale service: After making the decision to have your hair transplanted in a particular clinic, where everything on this list has checked out, do not forget the final question, which is the aftercare and follow-up. Ask the doctor if he does any follow-up after the procedure and if the answer is yes, ask for how long. At Hair Transplant Dubai Clinic, we follow up on the patient for up to one year; just to be sure he/she is happy and content with his new hair.
Free Consultation:
At Hair Transplant Dubai Clinic, we have some of the best hair transplant surgeons in the region. If you have any questions about hair transplant, call us on +971 4 3485575 for a free consultation.